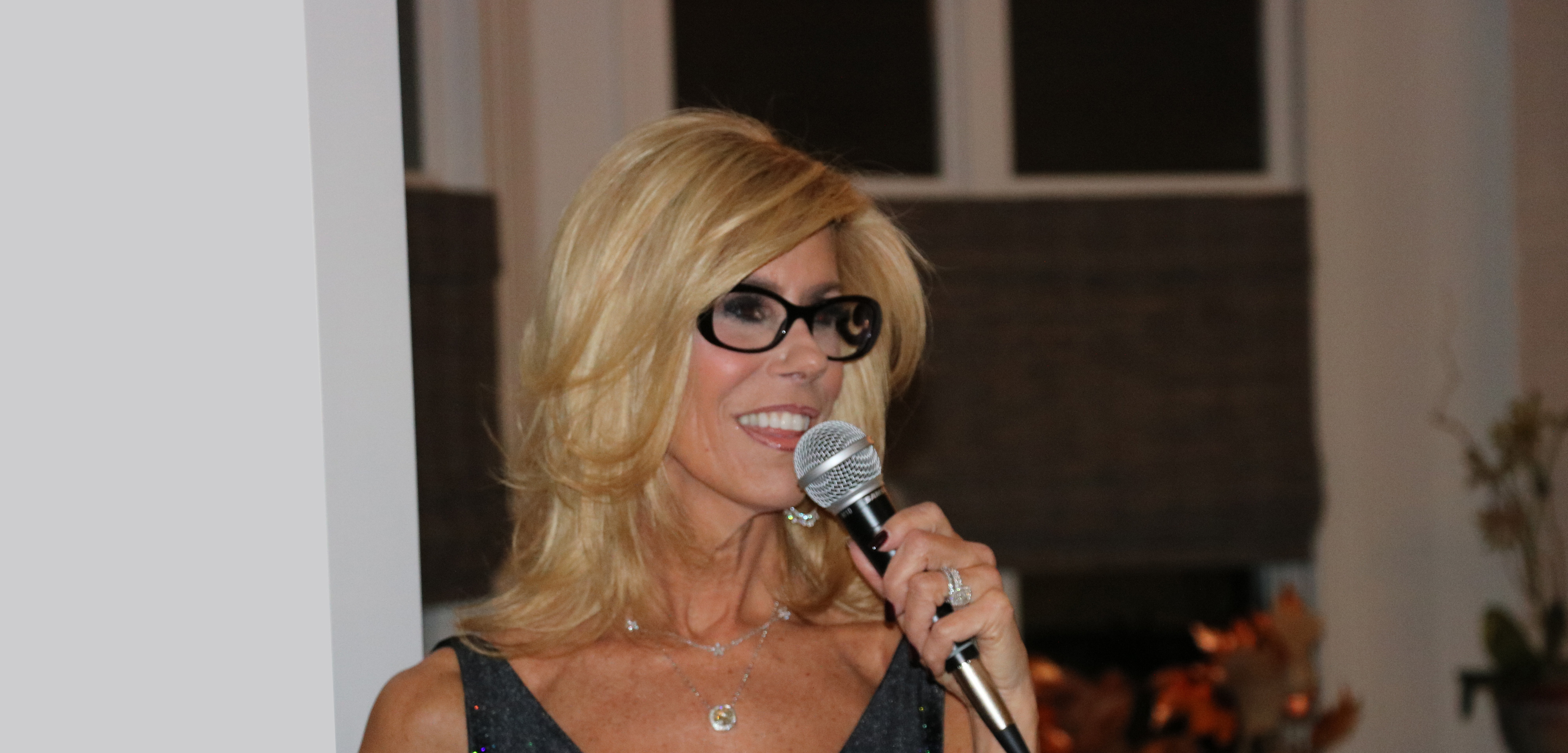 Your Entrepreneurial Success
Entrepreneurs possess an unstoppable, fearless, and flexible focus!
AN UNSTOPPABLE SINGULAR FOCUS
ACTION IN THE FACE OF FEAR AND REJECTION
THE ABILITY TO PIVOT
It was 2pm on a Tuesday when I anxiously searched the lobby directory of the high-rise Kidder Peabody building in midtown Manhattan. Discovering that Kidder Peabody actually occupied every floor in the building, I hunted for the names and floor number of the Wall Street bankers, who only hours earlier had unexpectedly agreed to meet with me. At the age of 25, and towering at 6 ft 3 in stiletto heels, and a peplumed purple Lillie Rubin suit, I naively entered the 24th floor, richly appointed conference room and asked for a $10 million-dollar investment in my company to build a competitive local phone company network in Florida.
I was literally sweating and cowering inside as I began my pitch.
Despite my stature and outward appearance commanding an unignorable confidence, I was literally sweating and cowering inside as I began my pitch. At the same time though, I was absolutely certain that I had a visionary idea that could be viable, and potentially make them a lot of money. That day, that young woman with a dream, embodied a few key traits that I have learned through the years are endemic to all successful entrepreneurs: an unstoppable singular focus to get a business idea off the ground no matter what it takes, an unwavering commitment to take action even in the face of immobilizing fear and inevitable rejection, and the ability to pivot or shift to do whatever change is required, for your idea to become a viable business.
Today I will share a few stories illustrating how I started my first business, and hopefully inspire you, to be your unstoppable, fearless and flexible selves in the quest to achieve your own goals and dreams.
Only four days before this terrifying investment meeting, I first eyed the power banking duo of Hackman and Baring in the hallway of the Tysons's Corner Hilton hotel at an industry conference. They were well known early investors in the burgeoning industry that I was so desperate to enter. I was there at the suggestion of a business mentor whose job it was to guide me in the startup process. As he pointed out the two well-dressed gentlemen in their Brooks Brothers power suits, he suggested I go up and introduce myself. I wanted to make sure to leave a lasting impression, so they would want to meet me. I confidently marched down the hallway preparing to come face to face and flicked my business card at the tall gentleman and remarked, "You don't know me yet, but I promise you will". Turning quickly to walk away, I felt a little foolish, and brash, but my intent was "to give them something to remember me by", and I was hoping I had. I followed up with a phone call to him the following Monday morning.
If I had been a cartoon character, the little comment bubble above my head would have read, "Are you fing kidding me?"
The conversation went like this. "Hello Mr. Baring, I'm the tall blonde you met in the hallway on Friday at the conference. I am going to be in New York tomorrow. What time can you see me?" I was fearless and assumed the close, giving him no opportunity to say no. With very little hesitation he said, "2pm, but I will need your business plan to review first". If I had been a cartoon character, the little comment bubble above my head would have read, "Are you fing kidding me?" In complete shock that my dramatic introductory tactic had actually worked, I quickly packaged my business plan, ran to my car and raced to the airport to get it on the last Federal Express cargo jet leaving at 6 pm, since there was no email at the time. Then I scrambled to figure out how to get from Tampa to Manhattan in person and on time the following day.
Even without sleep, my singular focus for the meeting was clear. To get them to validate my idea and ultimately for them to invest. They had obviously reviewed the plan and had a firing squad of questions ready and waiting for me. I started, "I'm here to ask for a $10 million-dollar investment in my company to build competitive local phone company networks in Florida". They didn't actually laugh, although I am sure they wanted to, rather, they played good cop bad cop with me, as one of them threw the knives and the other cleaned up the blood. It was ultimately a test to see what I was really made of, behind my well put together façade.
Go find someone with more years of telecommunications experience than you have years of age, and then come back and talk to us.
Their response was swift. "Go find someone with more years of telecommunications experience than you have years of age, and then come back and talk to us". I took a moment to reflect and to listen. It is not exactly what I was hoping to hear, but rather it was what I absolutely needed to hear. Now YOU may be hearing that they blew me off, discarding my idea as they politely ushered me out of the mahogany paneled conference room, but that is not what I heard or what I was listening for. What I heard is that they did not say NO! And not hearing NO, meant that they actually thought my idea had merit, but were uneasy about my utterly transparent lack of business experience. The door was now open and I just had to pivot or shift my action plan based on expert advice to forward my dream.
In business, an initial rejection or hearing no, can be translated into, "Not right now", "That's not the right fit for our company", "We don't have the money for that", or any number of other interpretations. I first heard NO in my business career, a year before. I was right out of college with a telecommunications degree from the University of Florida and had landed my first job in telecommunications sales. I was young and being driven by uninformed sheer passion, purpose and opportunity to make my mark in a big way. It was 1985, shortly after the break-up of AT&T and the Bell System also known as Divestiture, which meant that as the telecommunications monopoly was being deregulated, there were going to be emerging pockets of new opportunities and new industries. Prior to this break up, there was only competition for select long distance services, and that's where my career began, selling long distance services at American Pioneer Telephone, a reseller in Tampa Florida.
In that role, I sold long distance to many businesses in the Orlando and Tampa market. But my customers were looking for competitive local services too. The customer feedback was consistent and clear, and if you're a salesperson you know, the very first rule of sales is to "listen to your customers", and so I did. I met with CEO to share what I was hearing. His response to my findings was resolute. "Well, we don't do that here", he concluded. So once again, I did not hear no, I heard opportunity to potentially offer local service somewhere else. After strategizing with one of the company's engineers who had local phone company experience, we determined that he could plan and engineer the network, if I could initially fund the company and use my sales expertise to get us started. Shortly after, we co-founded our company, Intermedia Communications on the back of a napkin in the coffee shop next door and began to devise a plan to build one of the nation's first competitive local phone companies.
One of the early but critical decisions I made was to surround myself with experts and to take their advice. What that means is that I had to put my ego aside for the sake of the dream. I was being told I could no longer be the President and CEO. How many company founders would agree to move into a different role to be successful? It was my unstoppable singular focus on building the company and my ability to pivot with change that allowed me to do so.
After I consulted my boss from the company I just left, he introduced me to his friend and former colleague. Bob Benton was a telecommunications veteran who had over 25 years of experience who inspired confidence among investors with both his telephone and finance expertise. Bringing him on board was unquestionably necessary, but was also expensive and came with the enormous sacrifice. Under his leadership, we fine-tuned our business plan, hired a very competent initial management team and in 1988 were successful in attracting $5.2 million in our first round of external venture capital to begin to build our competitive local phone networks. Thanks to the early advice of the Kidder Peabody bankers, we actually never needed their investment in the end.
How much do you think we had to give away for that first $5.2 million, and was it worth it?
How much do you think we had to give away for that first $5.2 million, and was it worth it? The venture capital money came at an exorbitant price as we shockingly had to give away 70% of our company, yes you heard me, 70% right off the bat. But as my mother always said, "A small piece of something great, is better than a big piece of nothing". And how true that is. Although we had to give up control of the business from the very start, there would not have been a business at all without having done so. We did not hear no, we won't invest, rather we heard, we will make this substantial investment and these are the terms. That decision, that shift, gave us the opportunity to be a part of something larger than our desire for control, larger than what we could have possibly created on our own and was another unstoppable action towards our singular goal of building our company.
Seven years later, on April 21st, 1992, Intermedia Communications was the first competitive local phone company in the nation to go public initially offering 2.3 million shares at $8.00 per share, raising over $18 Million in capital. The company was listed on the NASDAQ stock exchange under the ticker symbol (ICIX). It was a thrilling moment in history, and in my personal history, since that day happened to be my 30th birthday. Over the course of the company's sixteen-year history, Intermedia raised billions of dollars in numerous financings to build its fiber optic infrastructure and web hosting business throughout the United States and acquired several companies to round out its needed products and services, one of which included American Pioneer Telephone, the long-distance reseller where I originally began my career, an ironic footnote in my journey. During the company's life, we successful employed over 5,000 talented people, and were champions in making a difference in the lives of all those individuals, their families and their livelihoods. You too can make your dream a reality and help change the world, it just takes being unstoppable, flexible and fearless in your approach. I can show you how.
Note: In 2001, Intermedia Communications was acquired by WorldCom in a stock deal valued at $3 Billion to gain a majority holding in Digex, a web hosting company that Intermedia had purchased for $150 Million in 1997. In 2003, WorldCom (renamed MCI) acquired the remaining public shares of Digex. In 2002, WorldCom filed chapter 11.