The Guterman Organizational Strategy was developed by Barbara over 30 years ago, and is instrumental in her own success and for those she mentors.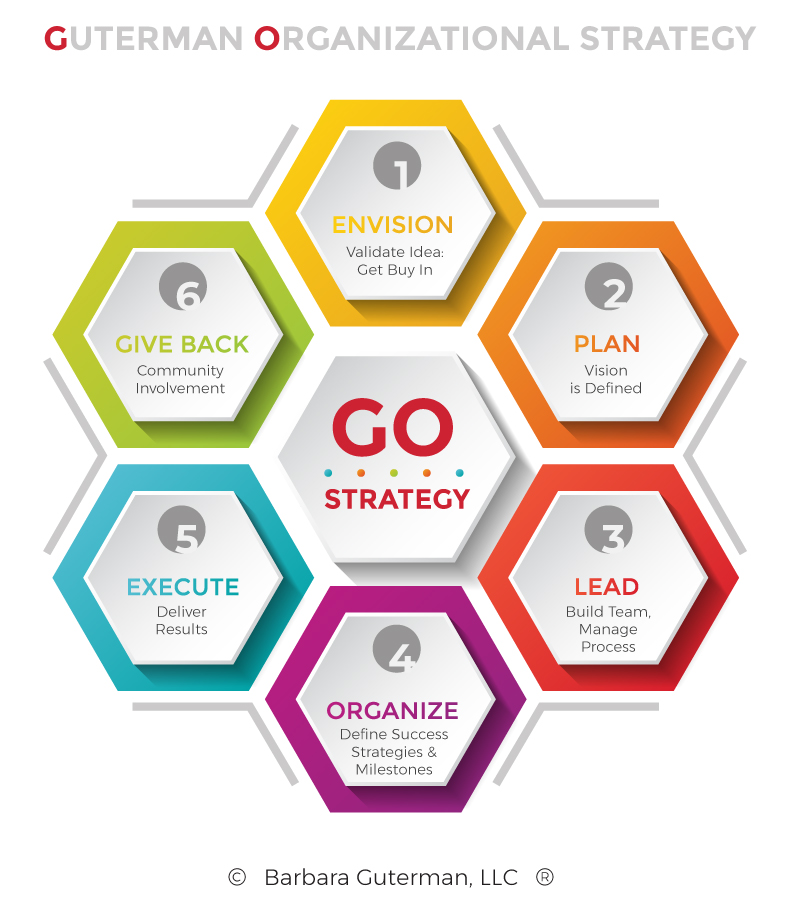 "We at Bullis School have benefited immensely from having Barbara Guterman in our corner. Her clear sense of how organizations work, how decisions are made, what changes would improve outcomes, and her awareness of the particular needs of the school have led to great successes here. 
Barbara brings extraordinary energy, insight, and optimism to every project in which she is involved. Her leadership, organizational skills, and inspirational personality have brought the Bullis community together at the KEEN Prom, the Bullis Gives Back 5K Run, and our annual Gala Auction. She would be an asset to any team!"

Gerald L. Boarman, Ed.D.
Head of School
Bullis School